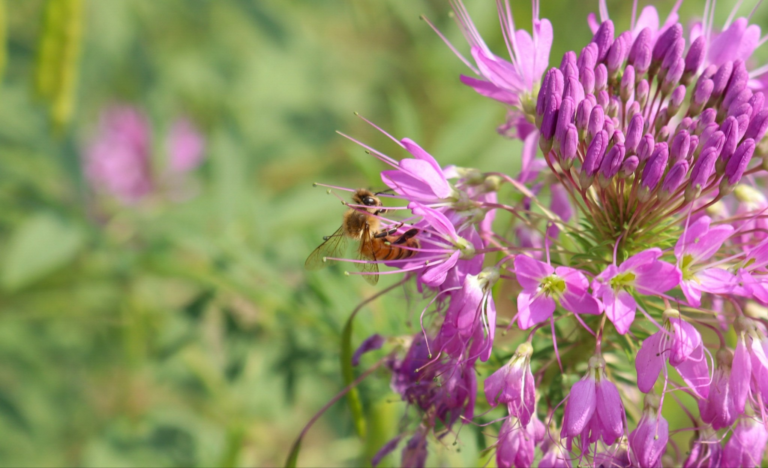 by Anilee Briscoe. All photos by Anilee Briscoe.
One day in 2020, I spotted a patch of flowers along the side of the road. The hum of hundreds of bees greeted me as I climbed out of the car, camera in hand. I proceeded to snap away. Curious about the species, I uploaded the photos to a plant identification app. No results. The flower remained unidentified for some time—it wasn't until last year that, by chance, I took a Utah wildflower book off the shelf in a used bookstore and saw it on the cover: Rocky Mountain Beeplant (pictured above).
Though my search was originally unsuccessful, it sparked an interest in identifying the other plants I photographed during nature drives and hikes. I began to recognize them by name. Skyrocket, penstemon, blue flax, columbine, everlasting pea—every day, a new wildflower drew my attention (and camera!).
On one quest to photograph wildflowers, I stumbled upon a geranium different from the others. Instead of five petals, it had six. As I admired it, it struck me that this flower had been crafted with individual care. Similar sentiments have echoed in moments where I have crouched beside a flox, stepped over a creek, or soaked in a mountain vista. Same as the geranium, they pointed to a thoughtful Creator. Through these experiences, the Spirit confirmed: "all things denote there is a God; yea, even the earth, and all things that are upon the face of it . . ." (Alma 30:44). How blessed we are to live in such a world.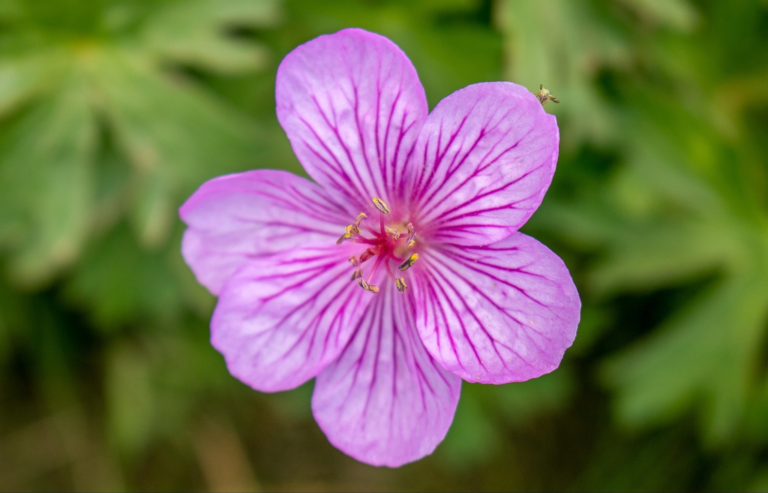 Like wildflower identification has fostered a deeper understanding of my Heavenly Father, studying any of God's creations offers the opportunity to learn of Him and further appreciate His work. To those who have the desire, I encourage building enthusiasm in nearby nature to obtain these blessings. I recommend following these steps as a guide:
Practice Observation
When spring arrives, I take to hiking in the foothills near my home. Often on these hikes, I listen to music, staring at the trail ahead or down at my phone. Other times, I pull out my earbuds and watch. As my eyes draw off the trail, I notice acorns on scrub oak and plants not an inch tall. I see the beauty that otherwise slips unnoticed.
In his October 2011 conference talk, Elder Utchdorf reflects on an observation during a garden walk: "…I noticed, among all the glorious blooms, the tiniest flower. . . . [The forget-me-not] does not attract immediate attention; it is easy to overlook among larger and more vibrant flowers; yet it is just as beautiful, with its rich color that mirrors that of the bluest skies."
Look for the "forget-me-nots." They could be mushrooms under a log, a bluejay in a tree, or whatever draws the eye with wonder.
Identify
While observing, bring a reference book, draw sketches, download an app, or ask friends or family about your interest. In my case, I use an app like iNaturalist to identify wildflowers. If intrigued, I may search for further information. Is it edible or poisonous? Native or invasive? What does it symbolize?
Most answers are readily obtainable. Sometimes, like in the case of the Rocky Mountain Beeplant, a lack of an answer triggers a bout of curiosity that never dies.
Act
Learning allows us to be good stewards of the Earth. For me, knowledge has deepened my respect for the flowers I photograph. I walk more carefully, leave plants as they are, support conservation efforts, and share my enthusiasm with friends. Good stewardship requires acting with knowledge, whether planting milkweed for monarchs or hanging a bird feeder.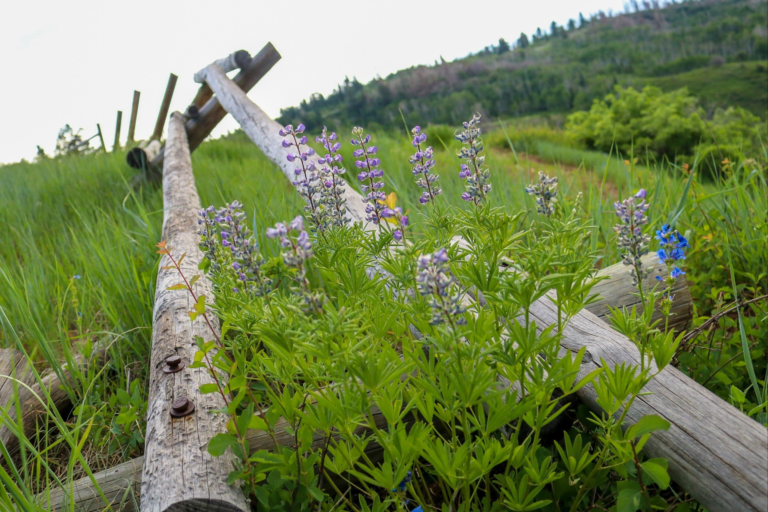 These steps inspire a connection with His creations, consequently inspiring a connection with Him. Those who live with less accessibility to nature may be discouraged by such an effort. But even in cement cracks, I have found asters and sunflowers springing up with more enthusiasm than dandelions. I am astounded by the biodiversity on the side of the road. It is as simple as God's promise: "seek, and ye shall find" (Mathew 7:7). His creations are everywhere.
Anilee Briscoe is a grad student at the University of Utah working on her MPA with an emphasis in environmental policy. When there's no snow on the ground, she can be found in the mountains with her camera. Find more of Anilee's photos on Instagram @ironrose_photography or on her blog: www.tumblr.com/ironroseheart. 
Note: Blog posts are written by volunteer writers; the opinions of writers are their own and are not necessarily representative of Latter-day Saint Earth Stewardship.