Saturday, March 18 is Global Recycling Day! Global Recycling Day was started in 2018 to bring awareness to and encourage recycling all over the world. To celebrate, LDSES asked Glass Roots Recycling, a recycling service based in Provo, Utah, to answer some questions about how they got started and how to recycle glass. Read their response below and watch the video of their process here.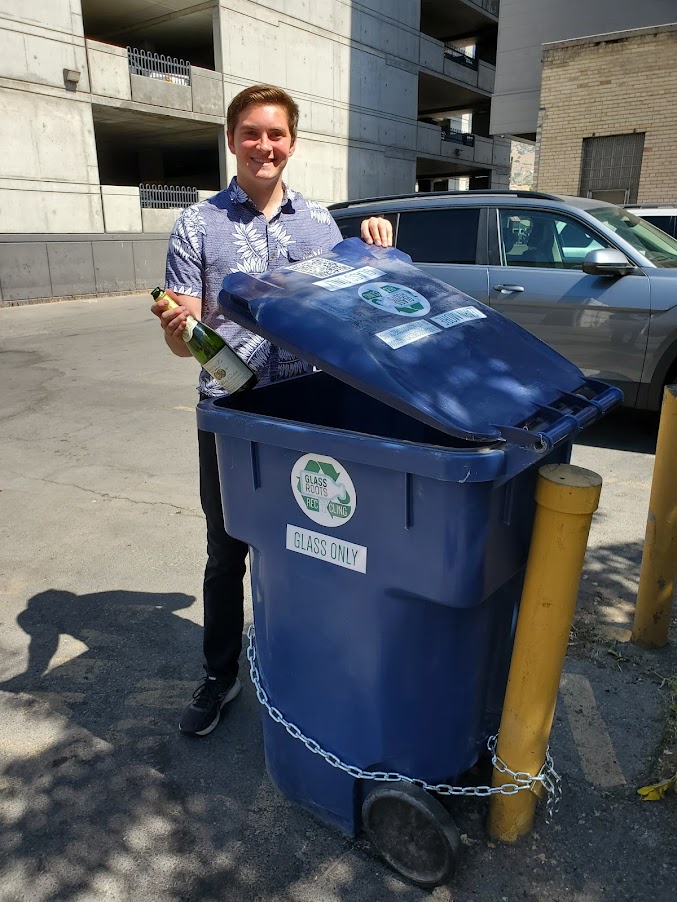 LDSES: What inspired you to start Glass Roots Recycling?
Glass Roots Recycling: Glass Roots probably started at about 1 AM on a school night in a BYU freshman dorm room in a classic "what if session." We all knew that glass was recyclable but never seemed to be able to find places where we could recycle it. After looking into how glass is recycled, we found that all you really need is a separate bin, and we felt that providing that bin was worth it. The rest is history.
LDSES: Why did you choose to focus on glass and not some other material (aluminum, plastic, etc.)?
Glass Roots Recycling: Glass is the most recyclable material. Despite this, it is one of the least recycled materials in the United States. Glass recycling is great for both the environment and the economy, and bringing glass recycling to communities is actually not incredibly difficult. Oftentimes, many environmental problems seem insurmountable and require large institutional changes, but it turns out that the glass problem can be solved by simple actions done by your average person. Hence, we chose Glass Roots.
LDSES: Is glass easier to recycle than other materials?
Glass Roots Recycling: Glass is infinitely recyclable and is really easy to turn back into products that can be shipped back out for use. Other recyclables can degrade over time and often eventually end up in landfills. This is not the case for glass. Hence the importance of recycling it.
LDSES: Where do you take the glass once you've collected it?
Glass Roots Recycling: Our glass is consolidated at a public glass dumpster at the Smith's on Freedom Boulevard. From there, it is taken to Salt Lake City, where it is properly recycled by Momentum Recycling.
LDSES: How clean does glass need to be in order to be recycled?
Glass Roots Recycling: Unfortunately, the best kept secret of the glass recycling industry is that consumers don't actually have to clean glass before recycling it. The recycling process takes care of attached labels, food, and caps, and washed and unwashed glass do not require different amounts of effort or money to recycle. Rather than washing your glass containers before recycling, conserve water!